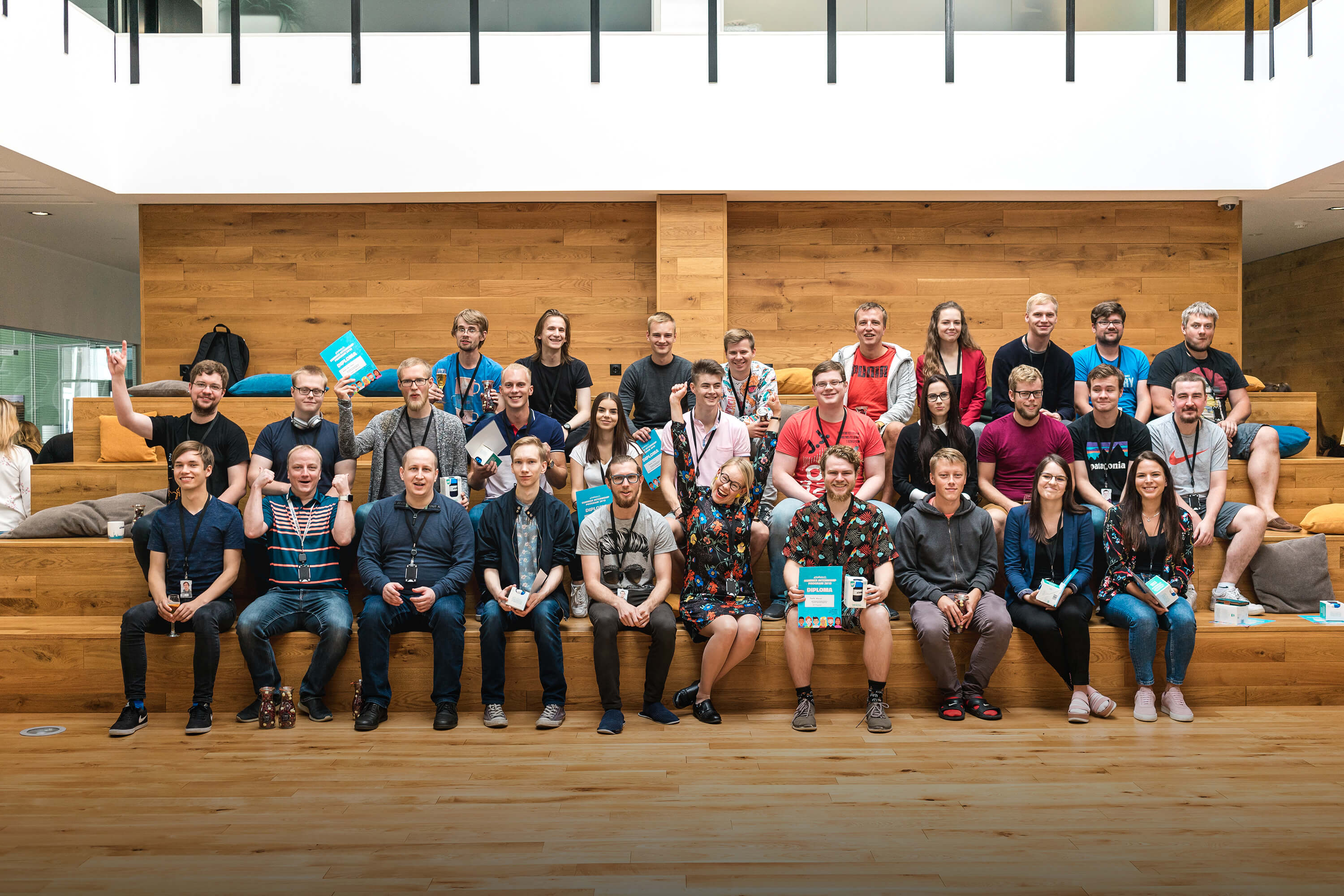 Join Playtech WINTERNSHIP – Java Special
While many of you are waiting our traditional summer internship program, we have something special in mind for those who cannot wait till summer! For the very first time Playtech Estonia launches special internship program for JAVA interns in winter also - WINTERNSHIP.
Our basics will not change! As a JAVA intern in Playtech you are a full-time team member from day 1. You get to work on world-class projects and learn from the best in the field of IT. We provide you with a unique opportunity to see your skills make a difference in products that will reach millions of people.
By the end of WINTERNSHIP you will have invaluable real work experience in your CV and great memories & friends to take with you.
As a bonus, you'll get paid too!

Don't worry if you cannot apply this time, summer internship is also coming next year!

Apply by 4th of November!
WINTERNSHIP lasts from February 7th until May 6th 2022.

You can join for full time or consider flexible work schedule to make sure your studies will not suffer.

Stay on track with our program's timeline:

Applications are open 20.10 – 04.11. Do not miss out!
Winternship 2022 Introduction event @zoom – 28.10 at 2 PM. Come & network with us!
Test assignments 05.11-14.11
Interviews 22.11-17.12

07.02 – 06.05.2022 Be part of an awesome WINTERNSHIP experience!
Internship in Playtech
"I was really flattered that I was involved in the day-to-day work progress right away. During my internship months, I never had a feeling that I wasn't suitable enough and I never felt like I was alone."
Karen, Regulated Markets intern 2020
"I would 100% recommend going for an internship in Playtech, because it's a great opportunity to gain experience in a big IT company where work never ends."
Jan Verner, Monitoring Specialist intern 2020
"I love the organizational culture in Playtech and my team is creating one of the best environments I can work in."
Nino, Project Manager intern 2019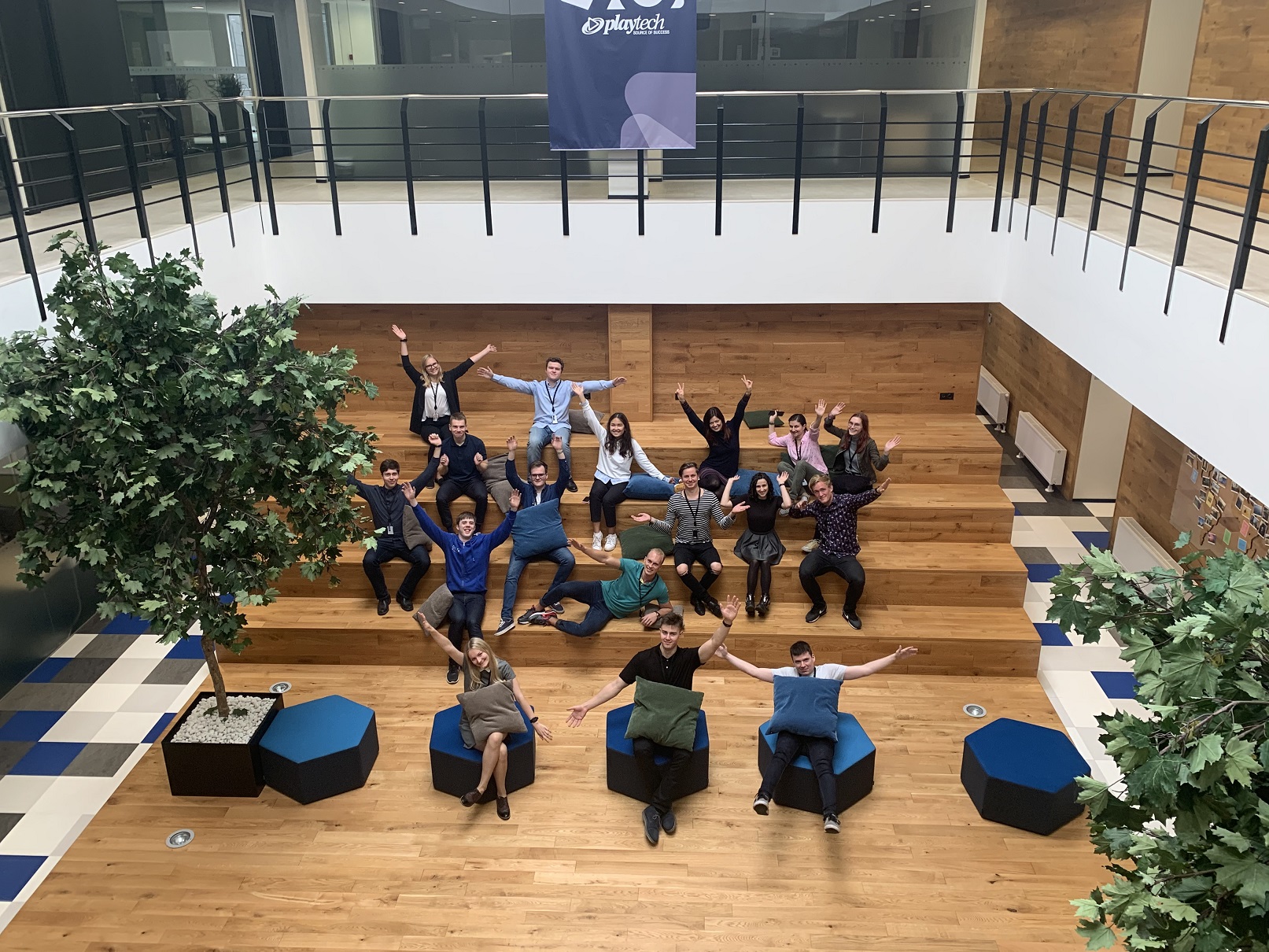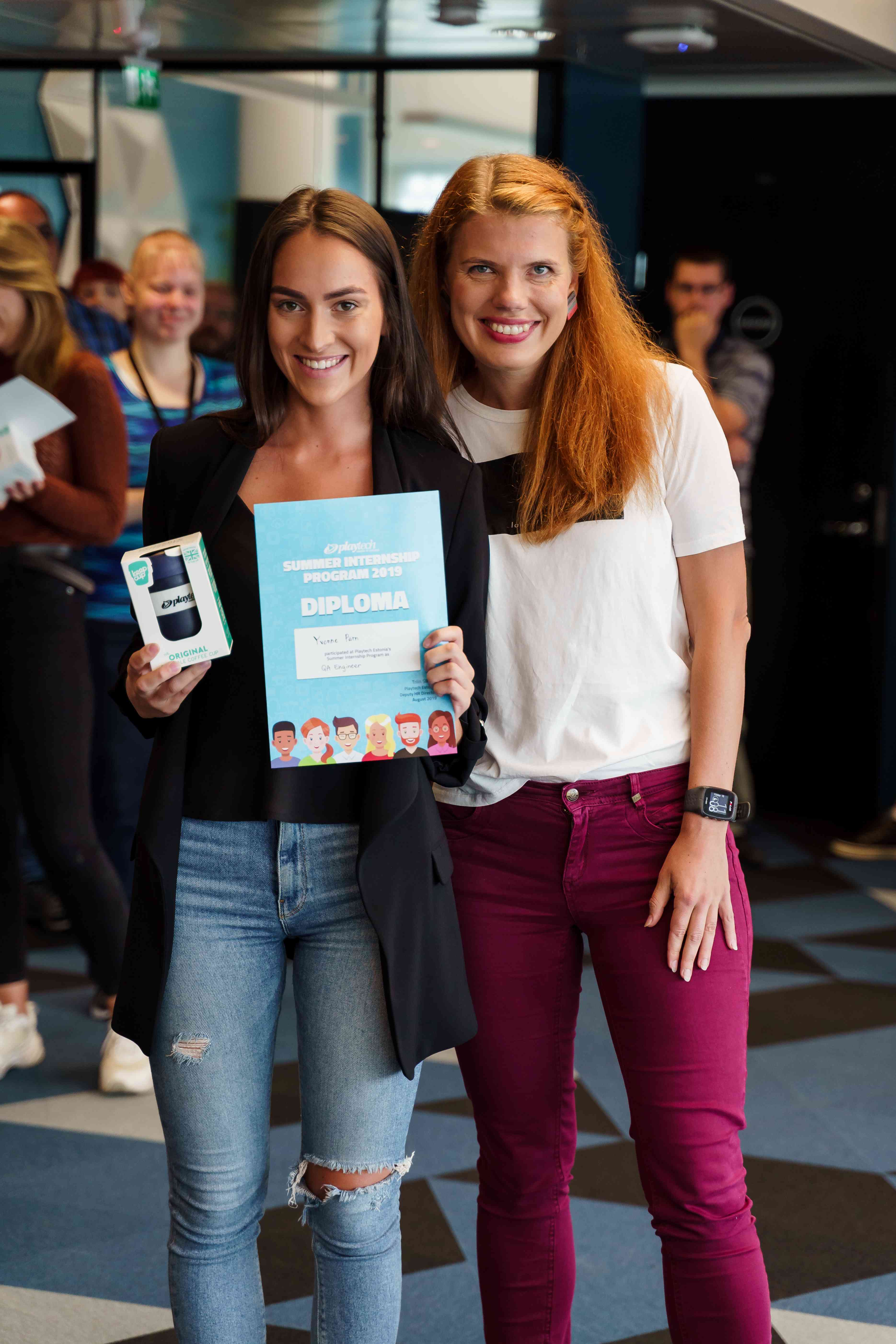 "I expected it would be a challenge to start on a QA position in Playtech without having IT-background or previous experience. I was positively surprised how soon I was involved in real work and grateful for the trust my team members had towards me."
Ria-Sadu, QA Engineer intern 2020
"For anyone considering to participate in Playtech's internship program, I would definitely recommend doing it. My advice is: be proactive, don't be afraid to ask for help or advice. I learned that initiative and opinions are highly appreciated here."
Aigerim, Regulatory Analyst 2020
"My team was excellent, so it was a pleasure to work with them. Tasks given to me were quite well-balanced in terms of difficulty and whenever I needed help, I got it."
Adrian, Java Developer intern 2019