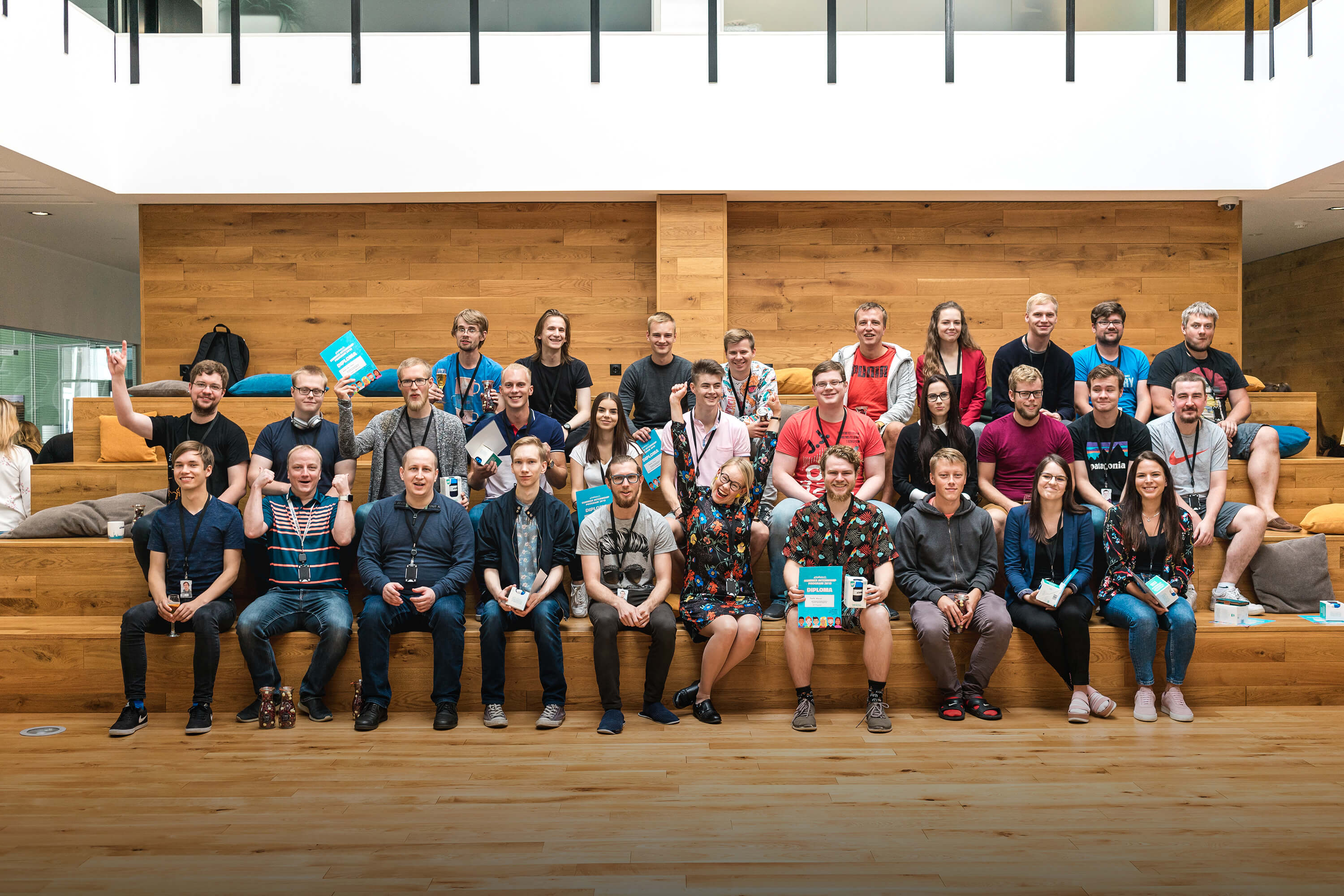 Join Playtech WINTERNSHIP 2023 – Java Special
While many of you are waiting our traditional summer internship program, we have something special in mind for those who cannot wait till summer! For the second time Playtech Estonia launches special internship program for Java Engineer interns in winter also - WINTERNSHIP. Our basics will not change! As a Java Engineer intern in Playtech you are a full-time team member from day 1. Our internship is the perfect opportunity to join the ranks of a successful international IT company where you can make a real impact. We are on a mission to create technology that changes the way that people experience gaming entertainment! We provide you with a unique opportunity to see your skills make a difference in products that will reach millions of people.
By the end of WINTERNSHIP you will have invaluable real work experience in your CV and great memories & friends to take with you.
As a bonus, you'll get paid too!
WINTERNSHIP lasts from February 6th until May 5th 2023.
You can join for full-time or consider a flexible work schedule to make sure your studies will not suffer.

Stay on track with our program timeline:
Applications are closed for this year!
Test assignments: November 7th – November 13th
Interviews starting from: November 21st – December 18th
Feedback: from December 18th
Winternship kicks off on February 6th

and lasts for

14 weeks.
Stay tuned for the Summer Internship 2023!
If you have any questions, please contact our Recruitment Partner Liisa Raavel
liisa.raavel@playtech.com.
Internship in Playtech
"Interns are considered as full-time team members from the very first day and are given the opportunity to see their skills making an actual difference in products and services that will will reach millions of people worldwide. Not to mention the fact that every intern has their own mentor. So, one is never alone with their questions(an absolute win-win!). Honestly, being an intern at Playtech was like a dream come true. Getting the opportunity of being an intern here at Playtech was the best thing that happened to me."
Pranob, DevOps Engineer intern 2022
"Three months ago, I knew nothing about working in a large international IT company. But now I can be a part of it myself and I would simply say that the people here are a real "source of success"! You shouldn't miss it!"
Berit, Regulatory Business Analyst intern 2022
"Internship at Playtech really is the greatest learning experience there is - you get involved in real world tasks from day one. There's always an army of experts beside you who will never leave you without help."
Uku, Helpdesk Specialist intern 2021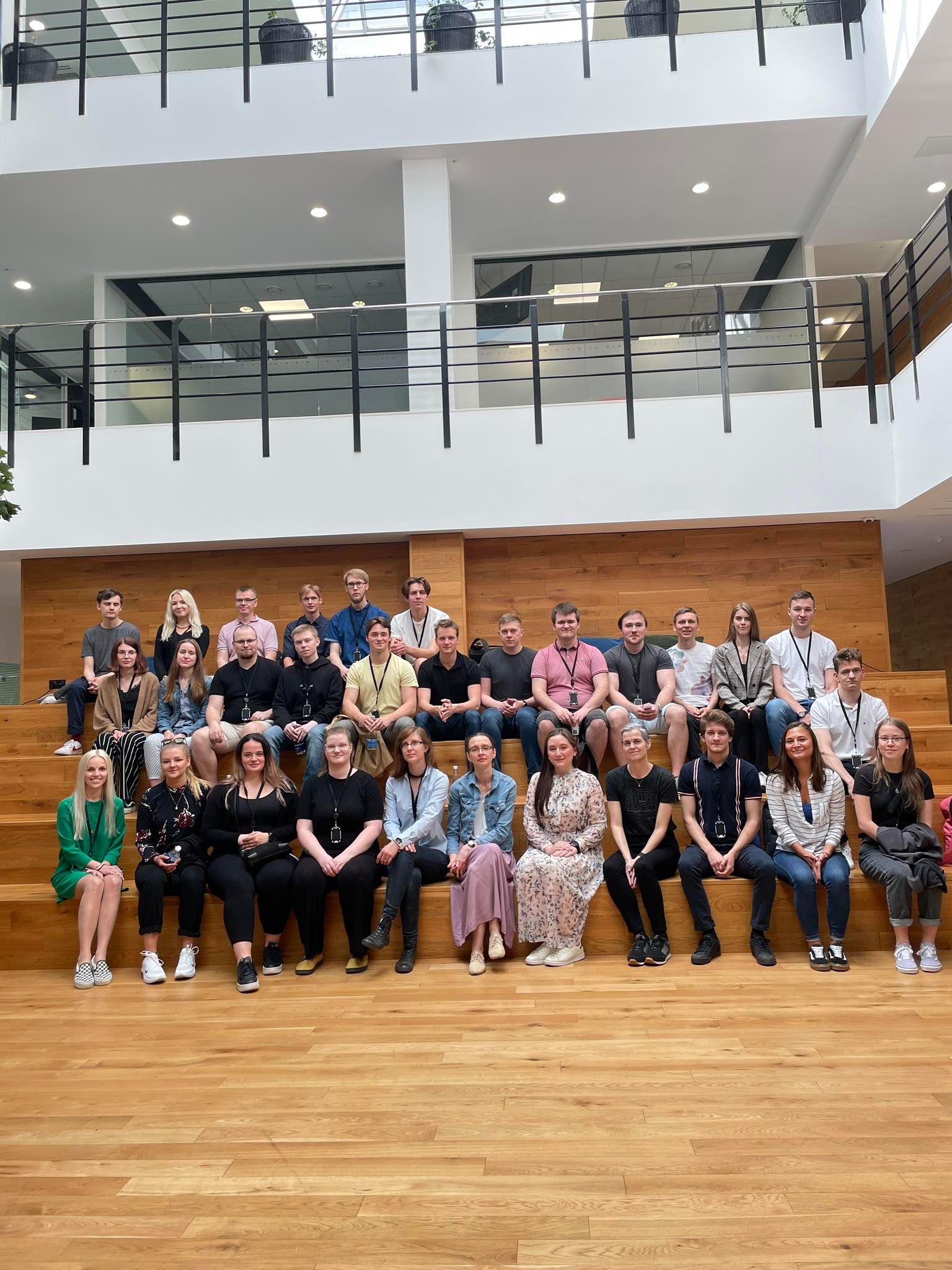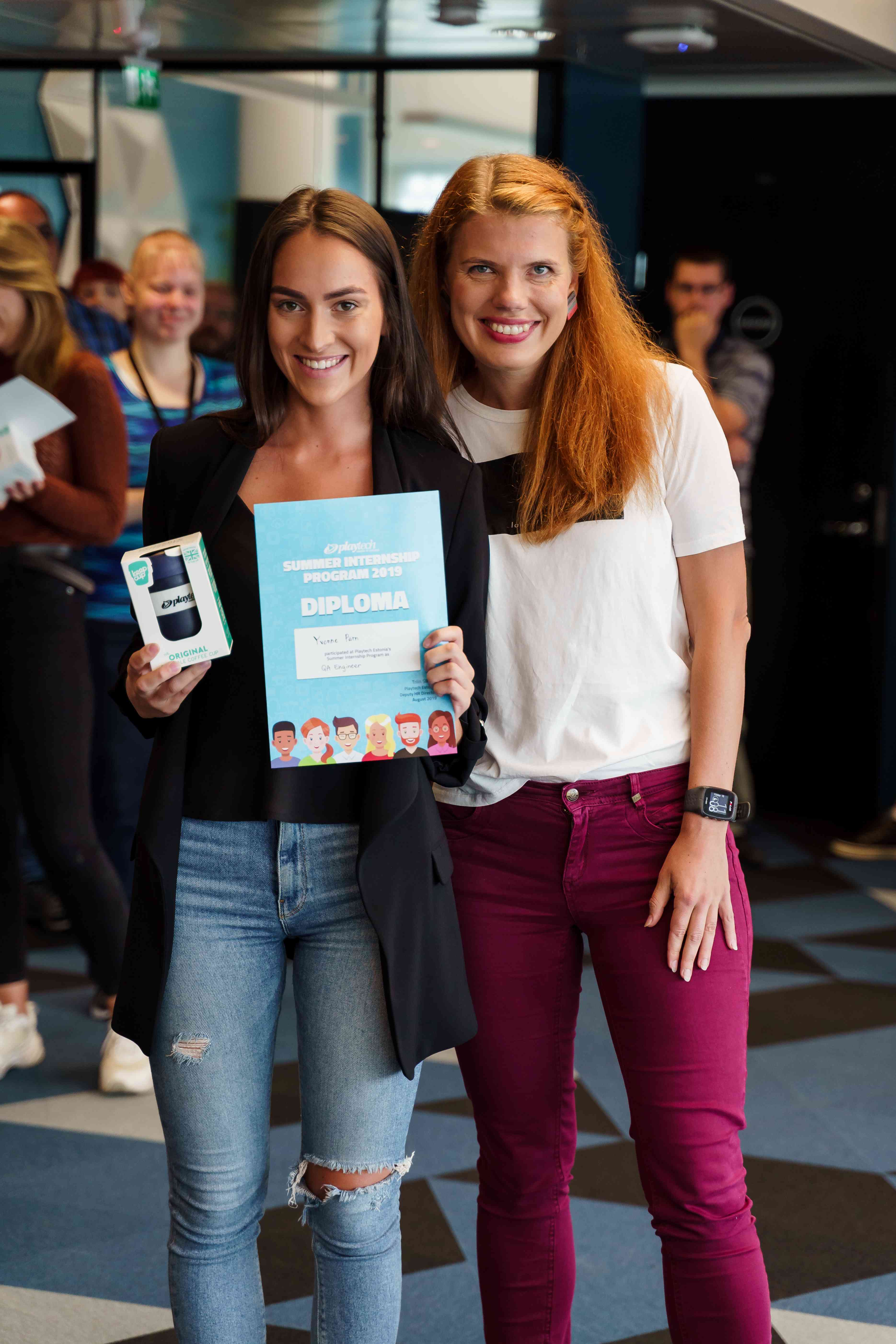 "The summer internship at Playtech was eye-opening, exciting and challenging. We had wonderful mentors and colleagues by our side, who listened and helped with every question or concern. I was so satisfied with the internship that I decided to continue on my position full-time."
Lenna, Technical Support Specialist intern 2022
"Internship at Playtech is very engaging. I was happy to be able to contribute to the projects in aspects that were really put into use. People are very nice and helpful and you can make very good friends."
Maike, Software Analyst intern 2022
"As an intern who started to work in a big company for the first time, there were a lot of challenges for me. Thanks to my team and Playtech, I have overcome those. The most important thing during my internship was that Playtech provided a nice environment where you did not feel under pressure. Another vital gain for me was learning how to work in chaos and adapt to different conditions and situations."

Nijat, Project Manager intern 2022